Ranch Loaded Baked Potatoes
Ingredients
4 medium-sized baking potatoes
½ cup shredded cheddar cheese
½ cup Dean's Ranch Dip
2 cooked bacon strips, crumbled
¼ cup sliced green onion or chives
Directions
Bake potatoes according to your microwave's instructions or in the oven.
Mix cheese with Dean's Ranch Dip. Cut a deep X in the potato and push on all sides to open potato. Top with a scoop of dip mixture. Sprinkle with bacon and green onion.
More Recipes
all recipes
Deprecated
: Function WP_Query was called with an argument that is
deprecated
since version 3.1.0!
caller_get_posts
is deprecated. Use
ignore_sticky_posts
instead. in
/nas/content/live/deansdip/wp-includes/functions.php
on line
5697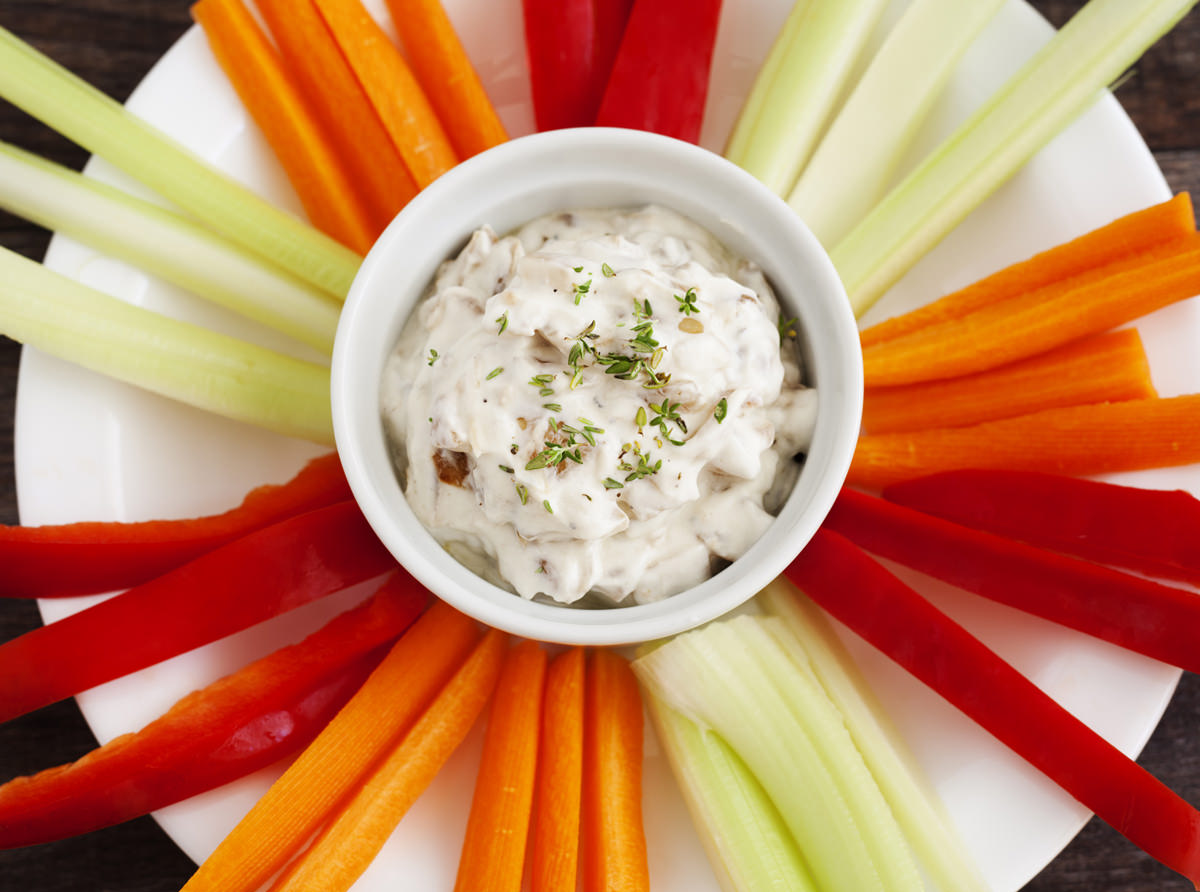 Grilled Sausage Sandwich with French Onion Dip Slaw
view recipe