Ingredients
½ cup Dean's Ranch Dip
2 large (10-inch) flour tortillas
1 cup shredded cheddar cheese
4 cooked bacon strips, crumbled
1 jalapeno chile, seeded & minced, or to taste*
1 cup Dean's Guacamole Flavored Dip
Directions
Heat grill to medium high. Spread Dean's Ranch Dip on each tortilla almost all the way to the edges. Sprinkle half of each tortilla with cheese, bacon and jalapeno. Fold tortillas in half; press lightly.
Grill quesadillas until grill marks show and flip to other side. Grill until cheese is melted. Let cool for 5 minutes. Cut each into 4 wedges. Serve with Dean's Guacamole Flavored Dip for dipping.
* Wear gloves to mince chile and do not touch face.
More Recipes
all recipes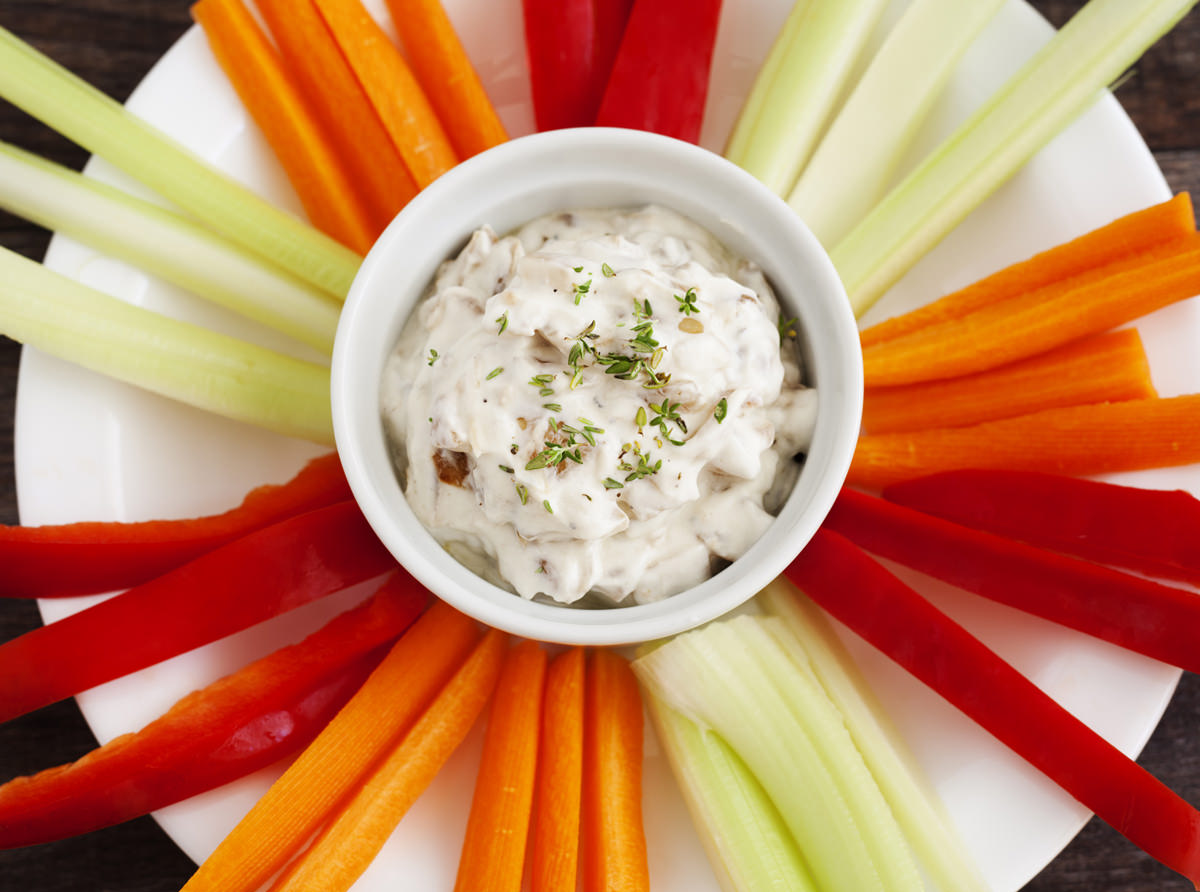 Grilled Sausage Sandwich with French Onion Dip Slaw
view recipe